Eye tracking extension for E-Prime®
The Extension for E-Prime® allows you to control your eye tracker from E-Prime® and to receive gaze data in real-time. The gaze positions, fixations and saccades will be saved simultaneously to files, as well as triggers you can send to synchronize your own events (like displaying a stimulus) with the gaze samples. You can also remotely define areas of interests and the Extension will notify if one was hit.
Need details on how to link your eye tracking interface?
or just call us
+49 (0)351-481 965 60
Sample configuration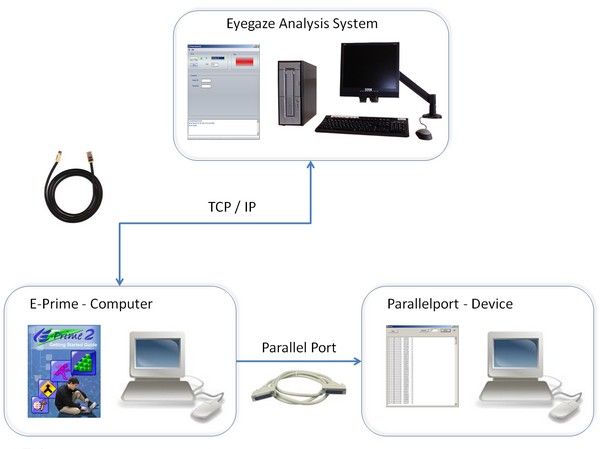 Features
TCP/IP-Network
Connecting via Socket-Device
Controlling of the Eye Tracking System by simple commands
Receiving of gaze data during the experiment at runtime
Event synchronization by sending trigger signals
Definition of Areas Of Interest in your experiment (even at runtime)
Feedback if a defined AOI was hit
Synchronization of external data stream with parallel port signal
Automatic generation of export files (samples, fixations, saccades, triggers)